AirBnB Management & Consultants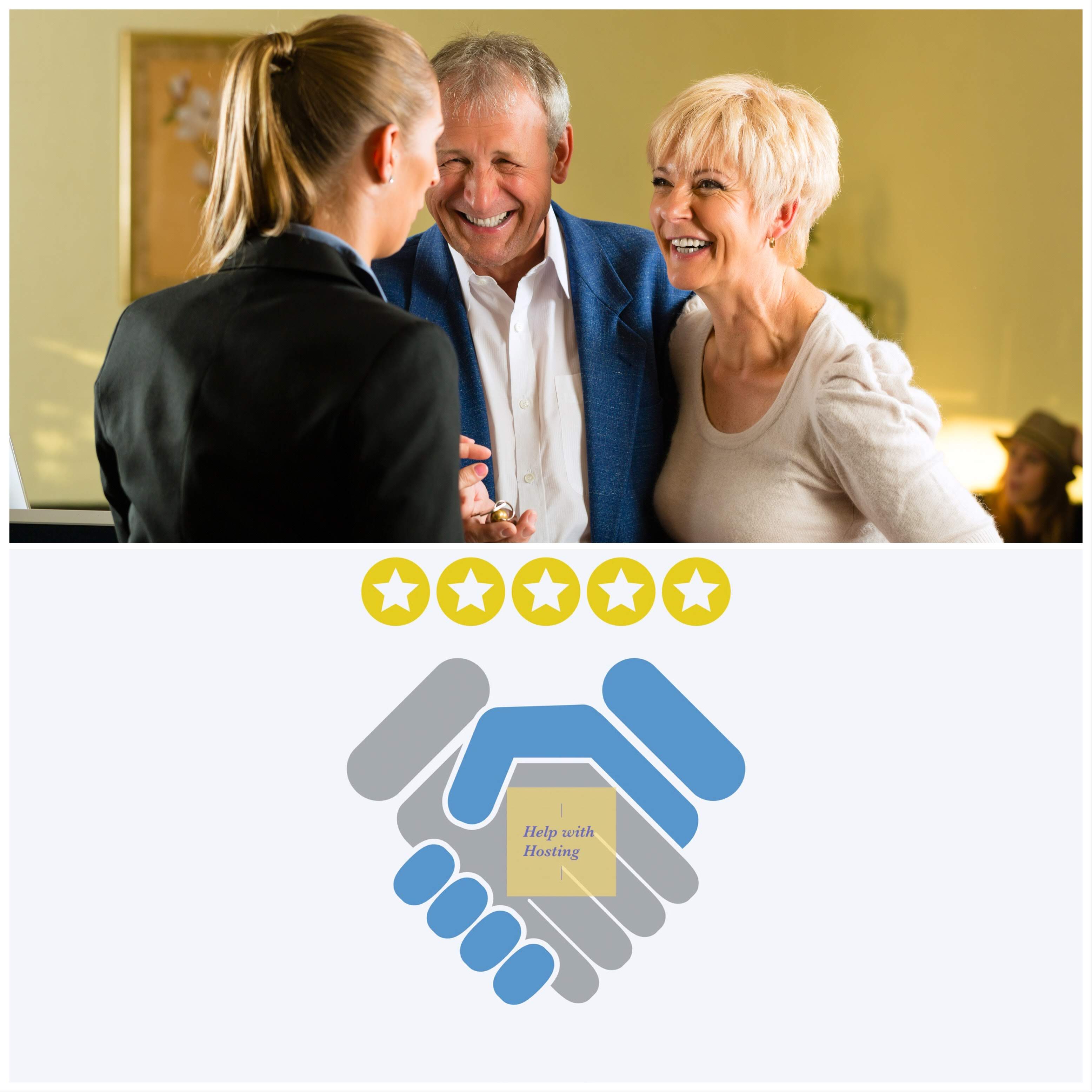 Help with Hosting Service
Our dedicated service for vacation rental home owners in the Pafos region of Cyprus.
The hospitality industry in vacation rental homes is rapidly evolving with the continued rise of AirBnB properties in Cyprus.
Are you struggling to keep up?
Would you like more freedom from the constant flow of phone calls and emails?
Maybe you are dissatisfied with your guest reviews?
Or are you disappointed with how your property investment has performed in 2019?
If you answered "yes" to any of the above we may be able to be of service. We have been in the hospitality industry for the last 30 years and in partnership with Airbnb for the last 10 years. We have managed and promoted luxury properties and apartments both in the UK and Cyprus and are constantly striving to keep up with the latest technologies and techniques to maximise the potential of our client's short term rental investments.
We are a small family business, based in Pafos, Cyprus and offer our hassle free tailor-made services from all to a small portion of the day to day management of a holiday rental property.
Our Help with Hosting service is designed to do just that, to help owners maximise the potential of their investment property in Cyprus through Airbnb and other top platform hosting. We use the latest technologies and diagnostics to ensure your property will be seen at marketed at the optimum price. 
We also know how important it is for a fast response to a property booking enquiry and aim to answer all initial guest enquiries within an hour of receipt from 8am to 10pm, 7 days a weeK.
Why use a Management company?
More "you" time!
Year-round impeccably clean home
Professionals handling home maintenance, repairs, and upgrades
Faster respond times to guests (increases conversion rate from inquiry to reservation)
Round the clock on-call emergency contact
Knowledge of how Airbnb works
Connections (established and trialed cleaners, maintenance staff, etc.)
Increased occupancy and nightly rate as these will constantly be monitored 
Our bespoke services range from an hourly consultancy, where we can help or give advice on setting up your own Airbnb listing if you would like to manage your property yourself and getting your place ready to receive guests, to full management of your property where we do everything.
We can set up your listing for you and sync with any other advertising platforms, deal with booking enquiries and payments, arrange cleaning & linen and any call outs during your guests stay. Our aim is to ensure our clients and guests have the best experience.
We offer a one hour free consultation at the property to meet owners and discuss their requirements. if you would like to read more Please click on the link on this page for details and prices or kindly contact us by sending us an enquiry here.
ABOUT US - Carrie started out in the industry over 30 years ago and holds BTEC qualifications in Sustainable tourism,tourism management & social media advertising. After working in management for the wine retail industry, Carrie took time off to have her son and decided to buy an old farmhouse in Staffordshire, UK which she renovated and set up to run as a B&B so she could work from home. The B&B is still a successful business today, 25 years on.
Later Carrie moved with her son to beautiful Cornwall and bought a hotel overlooking the sea which she ran for 8 years before selling and buying a self-catering complex, later starting and running a successful Cornish Cottage agency. Since moving to Pafos 5 years ago, Carrie now owns and runs Cyprus Escapes Tourism and is an administrator for the popular Cyprus Escapes Tourism Facebook page and social media accounts.
Take advantage of our "Help with Hosting Service" to maximise the potential of your investment property.
Based in Pafos, we specialise in villas, apartments & stone village housess in the Pafos & Polis districts. We offer services to help owners host their Airbnb property and offer a Free appraisal to help find out more about your property and how we could help. We even offer holiday cover if you just need our help while you are out of the country for a break. 
Carrie and the team will help you get the best from your property investments. We would love to hear from you if you have a property in the Pafos or Polis districts, please contact us for a free consultation to see how we may be able to help you hosting@cyprusescapes.com